How to Set Your Mercedes-Benz Memory Seats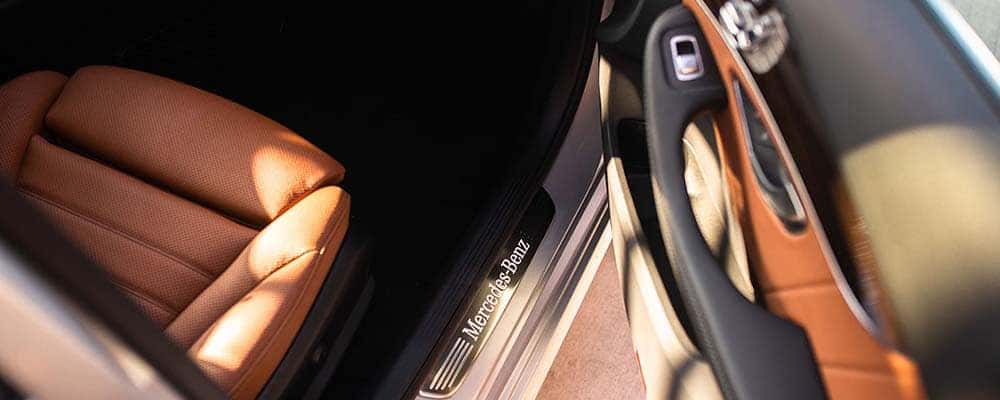 When you drive, you want to be comfortable. A great way to ensure your comfort is with a customized seating position. Available on models such as the E-Class and CLA, Mercedes-Benz memory seats allow you to adjust your seating, side mirrors, and steering wheel position, making for a more enjoyable driving experience. What's more, this feature can accommodate multiple drivers, allowing you to save up to three seating positions. Learn how to set your Mercedes-Benz memory seats, side mirrors, and steering wheel below.
Step by Step: Setting Your Memory Seats, Side Mirrors, and Steering Wheel
Set the preferred seating position: You can change your seating position by adjusting the buttons arranged in the shape of a chair. These buttons are either mounted on the driver side door or on the seat base, depending on your model. Each button represents the part of the chair you are adjusting. For example, the top-most button represents the head restraint; moving that button will adjust the head restraint on your chair.
Set the position of your side mirrors: The buttons needed to set the position of your side mirrors can be found on the driver side door. Press the button for the right exterior mirror or the left exterior mirror, depending on which one you want to adjust. Then, press either the left or right arrow buttons to adjust the side mirror until it reaches your preferred position.
Adjust your steering wheel: Use the columns on the left of the steering wheel. Press until you reach your desired steering wheel position.
When everything is set to your liking, press the "M" button, along with one of the storage position numbers, to store this memory setting.
Learn More About Your Mercedes-Benz at Fletcher Jones Motorcars of Fremont
There are a number of different features and customizable settings in your Mercedes-Benz that are designed to optimize the performance and luxury of your vehicle. Whether you're interested in more DIY tips like how to replace your key fob battery or you want more information on how Mercedes-Benz features like BlueTEC® work, contact us at Fletcher Jones Motorcars of Fremont. You can also visit our Fremont Mercedes-Benz dealership to speak to one of our team members in person! We are conveniently located near San Jose and Union City.