How to Open Your Mercedes-Benz Key Fob & Change Your Battery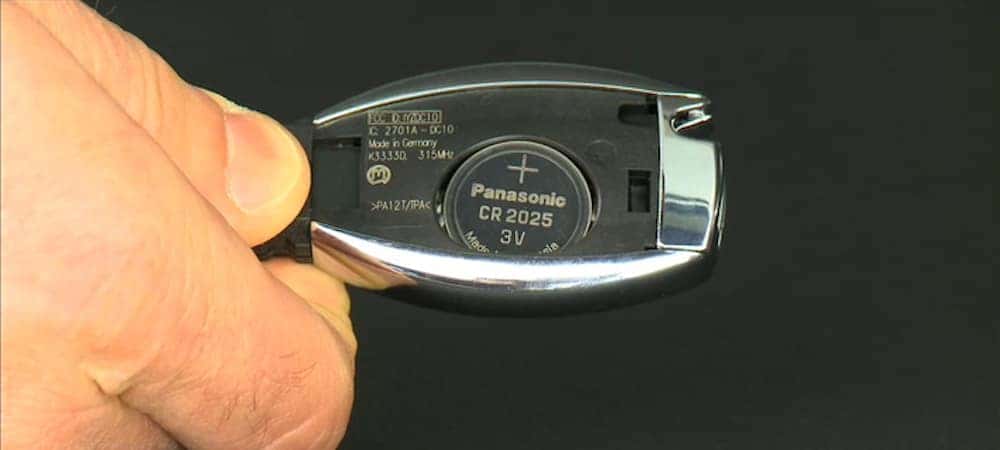 If your car key is no longer working properly, the battery most likely needs to be replaced. Below, Fletcher Jones Motorcars of Fremont walks you through how to open your car key fob and change your Mercedes-Benz key battery step by step.
Which Type of Mercedes-Benz Car Key Fob Do I Have?
The number of batteries you need depends on the type of key you have. One type of key fob is the Chrome Key. This key comes in a metal casing and is for newer Mercedes-Benz models. Additionally, there are two versions of the Chrome Key: a newer version and an older version. The newer version needs one battery, and the older version needs two. To determine which Chrome Key you own, take note of what the panic button looks like: the older Chrome Keys have a circular panic button, and the newer Chrome Keys have a triangular panic button.
The other type of key fob you may have is the SmartKey®, which is made for older Mercedes-Benz models. This key is usually made out of plastic and needs two batteries.
How to Open Your Mercedes-Benz Car Key Fob
Confused on how to open a Mercedes-Benz key fob? Opening a Chrome Key is different than opening a SmartKey®. Once you know how to open your particular key fob, though, changing the battery is very straightforward.
To open a Mercedes-Benz Chrome Key and replace the battery:
First, you have to pull down on the silver, square-shaped tab on the bottom of the key. Pull until it releases.
Once you separate the tab, you'll see a small gap in the fob. Push the key into the narrow and flat end of the fob to open the key cover.
Remove the old battery, and replace with the new battery. Make sure the new battery is facing the correct way.
To open a Mercedes-Benz Smart Key and replace the battery:
Pull on the latch end of the fob and the key should remove on its own.
After the key releases, there will be a visible slot at the end of the key fob.
Press the key into this slot to open the battery compartment.
Replace the old battery with the new one, after making sure it's facing the right way.
Learn More About How to Care for Your Mercedes-Benz
Have any questions about Mercedes-Benz key fob battery replacements or how to start your Mercedes-Benz with a metal key? To learn where to buy a Mercedes-Benz key battery and for answers to all other inquiries, contact us at Fletcher Jones Motorcars of Fremont near San Jose and Newark. We can help provide all kinds of tips for your Mercedes-Benz, such as how to check the tire pressure and how to optimize your vehicle's fuel efficiency!