Vision Mercedes-Maybach 6 Cabriolet Debuts at Pebble Beach
Classic car fans from all over the world gathered at Pebble Beach on the Monterey Peninsula in August to witness the Mercedes-Benz vision of future luxury transport, and it is absolutely stunning.
At this year's most brilliant classic cars gathering, it was the three-pointed star that shined the brightest among the rest: the Vision Mercedes-Maybach 6 Cabriolet.
At First Glance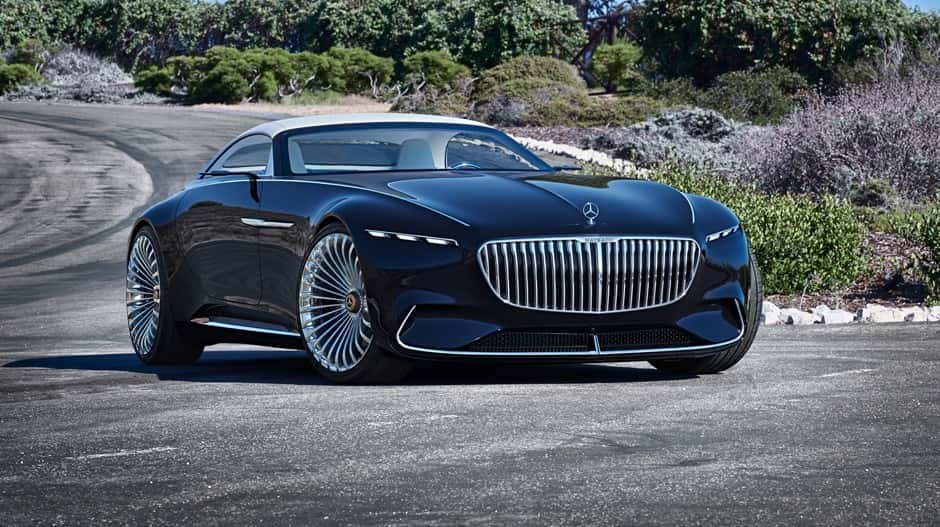 This soft-top cabriolet reinterprets the meaning of classic model car principles while still following the Mercedes-Benz design philosophy of Sensual Purity.
Its long bonnet, enriched with sharp flowing lines and curved basic body boasts a sporty, stretched design. At the front of the Mercedes-Maybach gleams the vertical struts of its radiator grille to resemble a fine pinstriped suit.  Compared to last year's red Mercedes-Maybach coupé, the Vision Mercedes-Maybach 6 Cabriolet made its debut in "nautical blue metallic" with contrasting chrome highlights.
The extended, round "boat tail" format of the Vision Mercedes-Maybach 6 Cabriolet's rear recalls a luxury yacht, and narrow tail lights which emphasize the width of the vehicle, are integrated in its outer edges.
Inside the Realm of Luxury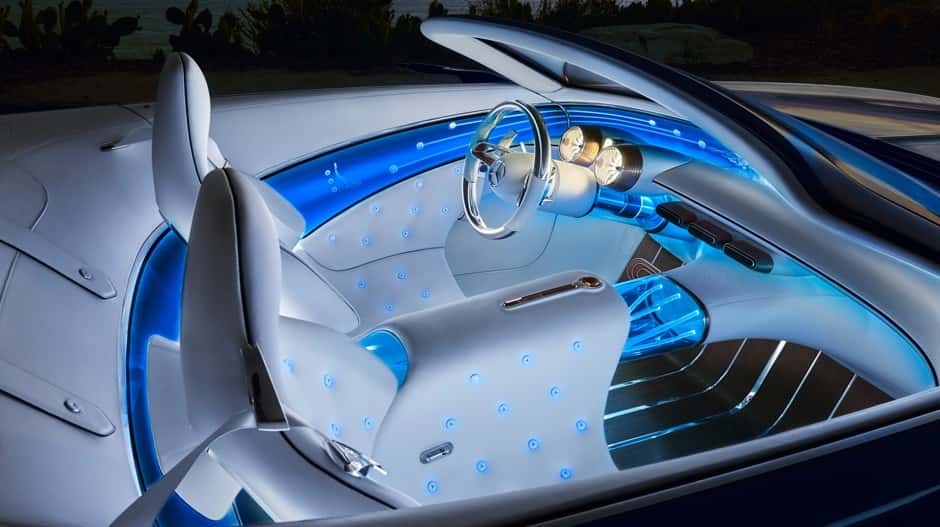 The Vision Mercedes-Maybach 6 "haute couture" interior features a lavish, quilted crystal white nappa leather finish. The seats upholstery boasts a futuristic interpretation: each individual button of the quilting depicts a delicate Mercedes-Benz star, backlit in blue. The open-pore wood floor with inlaid aluminum underscores the lounge sensation and the connection to yachting.
Brilliant Power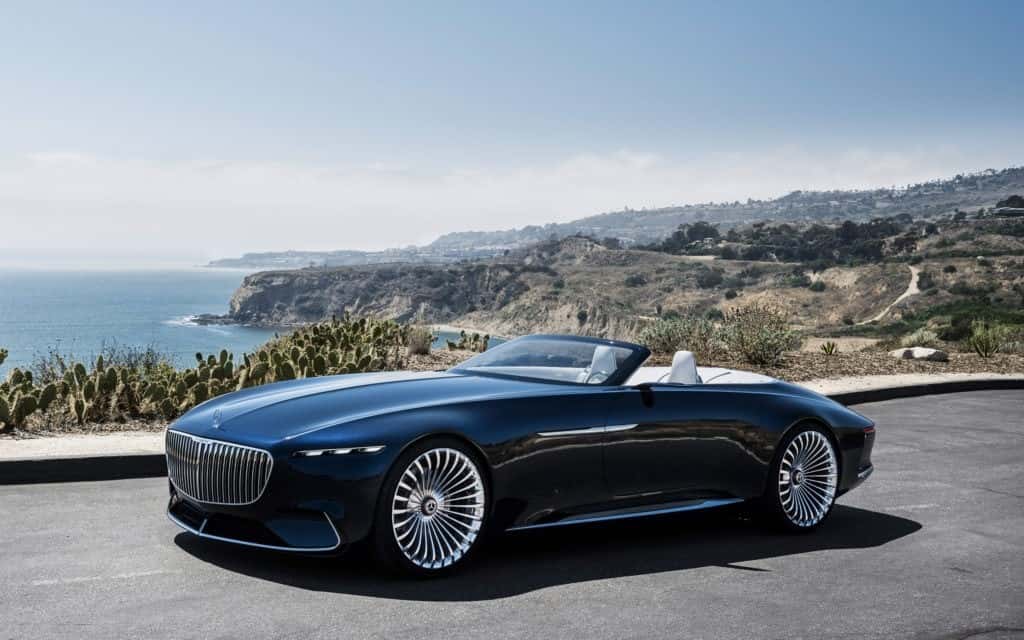 Aside from its powerful looks, the Mercedes-Maybach cabriolet is designed as an electric car capable of generating 750-hp with a range of over 200 miles.  Thanks to its four compact permanent magnet synchronous electric motors, the Mercedes-Maybach features all-wheel drive.
Despite the chances of Vision Mercedes-Maybach 6 Cabriolet reaching production are slim, you can still find an abundance of luxury in any Mercedes-Benz model like the Mercedes-Benz S-Class. Click below to view our current inventory.