Awaiting the 2019 Mercedes-Benz G-Class Arrival
For many of us, when we think of a luxury car, we think of Mercedes-Benz and the G-Class. The G-Class is Mercedes-Benz' off-road vehicle with endless luxurious qualities and it is waiting for you. The all-new 2019 G-Class or "G-Wagon" is set to arrive this fall, and we could not be more excited.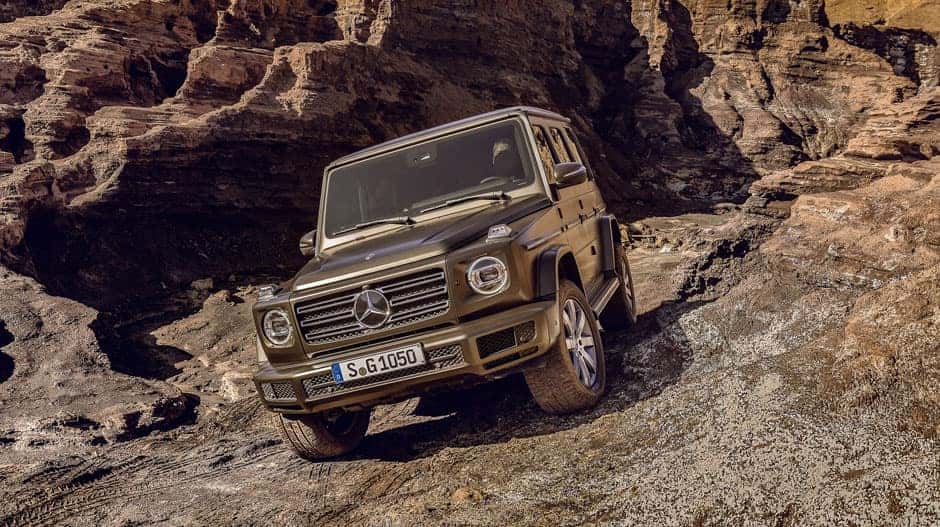 After its debut at the International Auto Show in Detroit went perfectly earlier this year, Fletcher Jones Motorcars of Fremont is ecstatic to announce the 2019 G-Class will arrive to Fletcher Jones Motorcars in Fremont, September or October of 2018 with the 2019 Mercedes-Benz-AMG® G 63 following in October.
Off-road: The Legend Surpasses Itself
Due to Mercedes-Benz magic, the G-Class has outdone itself. The 2019 model includes a 100% slope-climbing ability, 241 mm ground clearance, fording depth of 700 mm, and 70% incline angle. The off-road reduction gear is made to tackle the rough terrain and turn it smooth. The G-Class also features an incredible robust ladder frame design, independent suspension at the front and rigid axle at the rear, and three 100% differential locks. This is the vehicle for off-roaders.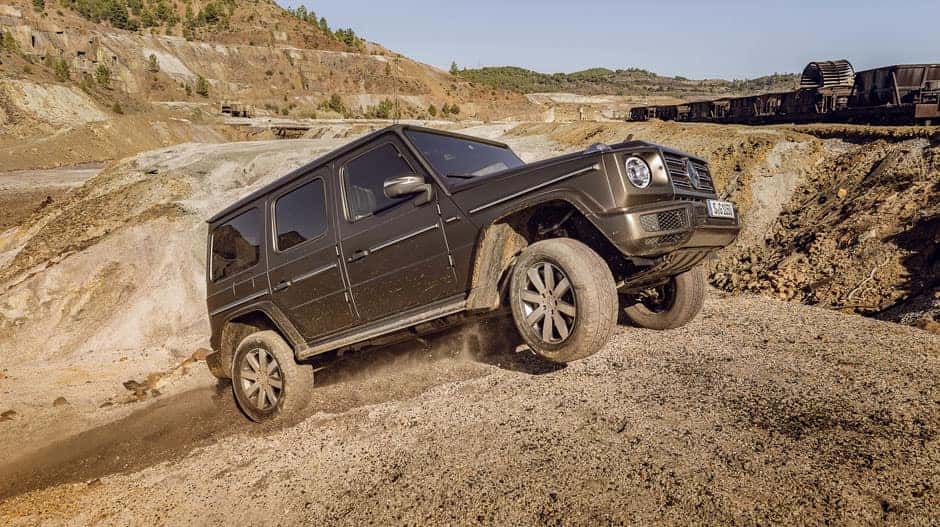 Having some doubts? The improved 2019 G-Class has a new "G-Mode". This is an off-road mode to adapt to the adjustable damping of the chassis and the steering wheel as well as the accelerator characteristic. This allows it to avoid unnecessary gear shifts to ensure optimum control and maximum off-road capability.
On-Road: Agile, Comfortable, and Superior
While the G-Class can make your off-road experience smoother than you knew was possible, that just means your on-road experience will be even more desirable. The steering wheel and precise wheel location of the independent suspension provide you with excess driving pleasure on the road. As soon as you press that start button, you will not be disappointed.
Completely Innovated Interior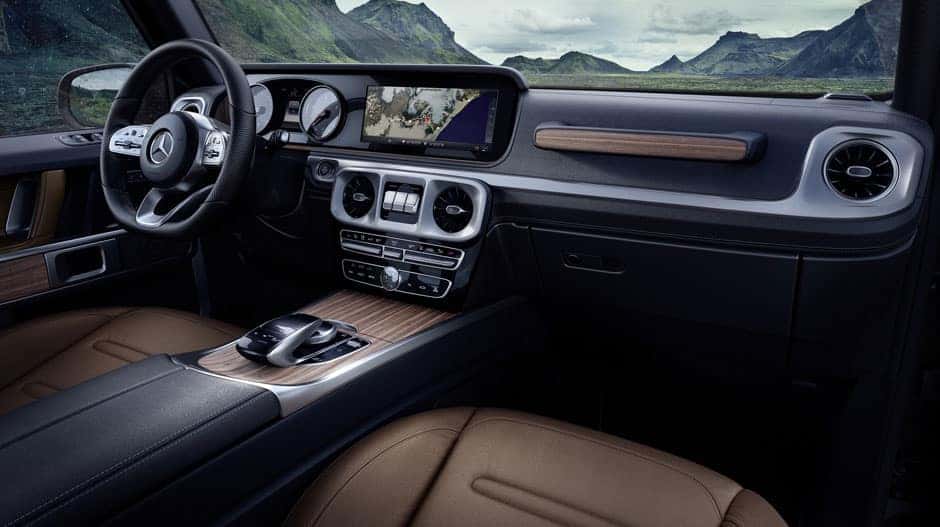 The G-Class will feature a completely updated interior with a full set of Mercedes-Benz technology that cannot be beat. This infotainment system allows drivers to control specific features without taking their hands off the steering wheel. The steering wheel also features touch-sensitive Touch Controls that respond in similar ways as the surface of a smartphone.
G-Class lovers will be even more satisfied when they see two 12.3-inch displays that blend right into a wide-screen cockpit, which can be found in our E-Class and S-Class. That's not all, this next feature will leave you speechless. Drivers can choose to include an alternative instrument panel as a large screen display, showing virtual instruments in the driver's direct field of vision and a central display above the central console.
When can you pick up the all-new 2019 G-Class? As 2018 comes to an end, the Mercedes-Benz G-Class will go on sale in the U.S., including the 2019 G 550! We are currently taking orders on the 2019 G-Class, so call us today at (510) 623-1111.
*European images shown