Mercedes-Benz GLA Revamped
It is said that some of the best things come in small packages, like diamonds and jewelry, and in this case, the Mercedes-Benz GLA. This compact crossover may not be the biggest in its class, but it has received positive reviews, and will sure leave a BIG lasting impression.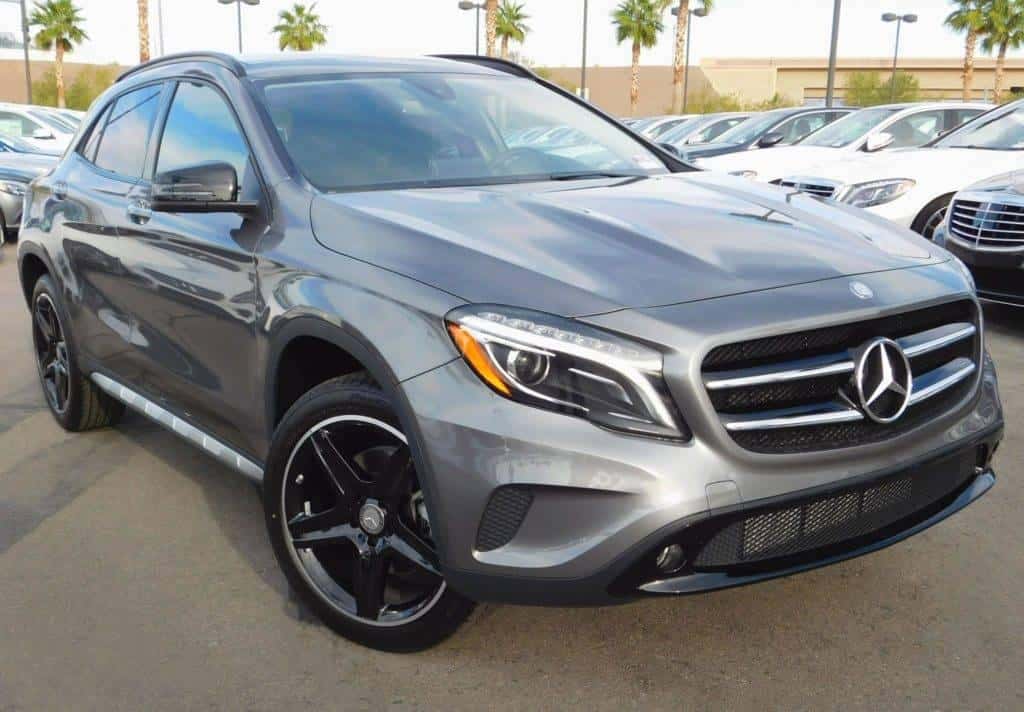 Exterior
The 2017 Mercedes-Benz GLA offers a stylish alternative to other vehicles in its class. Its design features a sleek sculpted structure with visually appealing aerodynamics. With its LED Daytime Running Lamps and taillamps, you'll be able to lighten up any dark corner. The GLA also includes chrome roof rails and a rear spoiler for a more athletic look and feel.
Interior
Think of its interior like a finely tailored suit. With the Mercedes-Benz GLA, you have the ability to adjust your seating to anyway that is most comfortable to you. The Mercedes-Benz GLA's adjustable heated seating is designed to adjust to every curve of your body, while providing you with the ultimate comfort and protection as your journey on the road ahead. It includes 4-way lumbar support and an extendable thigh cushion. The best part, it will recall up to three position settings for the driver seat as well as side mirrors. Beneath the surfaces of the cabin is farsighted support for the environment, with steam-expanded foams, and natural fibers from coconut, flax and olives.
Performance & Safety
What's under the hood does not disappoint. You can opt to have 208-hp 258 lb-ft torque 2.0 liter turbo-four engine in the Mercedes-Benz GLA 250, or for optimum performance, choose the Mercedes-AMG® GLA 45 for its standard 4MATIC® hand built 2.0 liter turbo-four engine that features 375 hp and 350 lb-ft of torque that will propel this SUV to 60mph in 4.3 seconds! For the ultimate protection, the Mercedes-Benz GLA features the most advanced safety technology such as:
10-way airbag protection
Radar-based Active Brake Assist collision mitigation
ATTENTION ASSIST®
Distance Pilot DISTRONIC®*
Available Parking Pilot
Blind Spot Assist and Lane Keeping Assist*
Rearview Camera and Parking Pilot*
2018 Mercedes-Benz GLA
Things just got a little better and a little fiercer with the newly redesigned 2018 Mercedes-Benz GLA, making for an even better ride to wherever the road may lead you.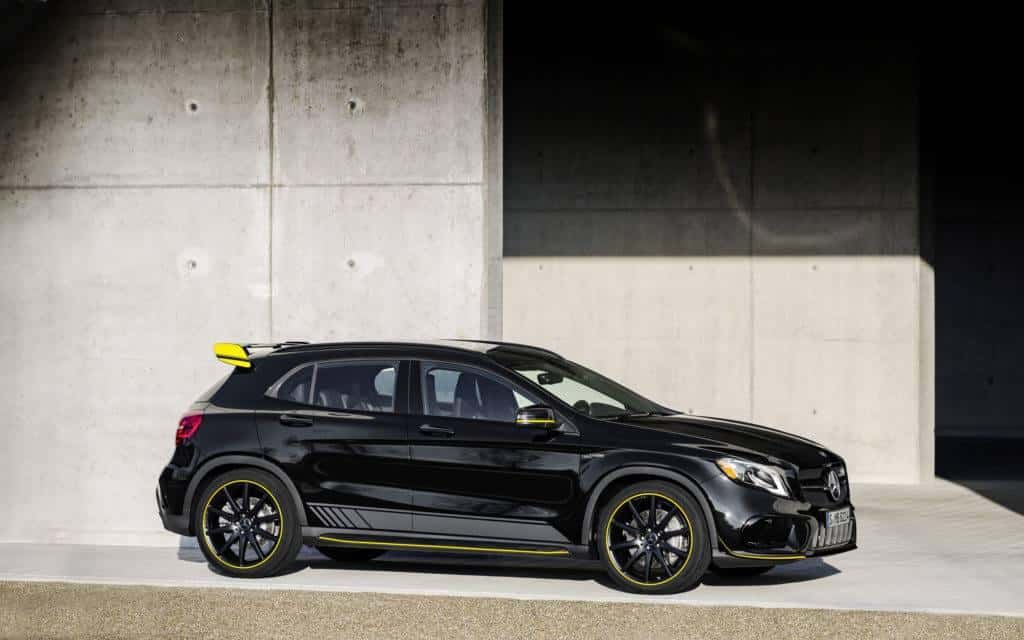 The 2018 Mercedes-Benz GLA features a modified front-end and bumper with new wheels and even a new color: Canyon Beige. The bi-xenon headlights found in previous models are now replaced in the 2018 GLA with LED spotlights that are characterized by a color temperature similar to daylight. The best part, they relieve tension on the eyes when driving at night and produce 60 percent less energy than xenon lights and about 70 percent less than halogen.
Inside the cabin you will find the most aesthetic changes such as new seat covers, trim, and chrome control panels. Chrome highlights are now featured in each switch to accentuate every button. Another new feature in the 2018 Mercedes-Benz GLA is its 360-degree camera that allows you to view the direct environment as a complete picture of seven different displays on an 8-inch media display. A virtual overhead view of the car is also available from the data produced from four cameras: front, rollover, and a camera in each of the exterior mirrors. With hands-free activation for the powered lift-gate, loading is simplified.
Be on the lookout for the 2018 Mercedes-Benz GLA this summer. Can't wait until then? Schedule a Test Drive today in the 2017 Mercedes-Benz GLA. Find an amazing deal on the Mercedes-Benz GLA. Click here to view our current offers.