Meet Mercedes-Benz of Fremont's First Female Service Technician
It's no secret that women like Danica Patrick, Jean Jennings, and Mary Barra, are leaving their mark in the auto industry. At Fletcher Jones Motorcars of Fremont, the women on our team are too.
We've added a new chapter in our history books. Meet our first female service technician, Sandra Amarillas.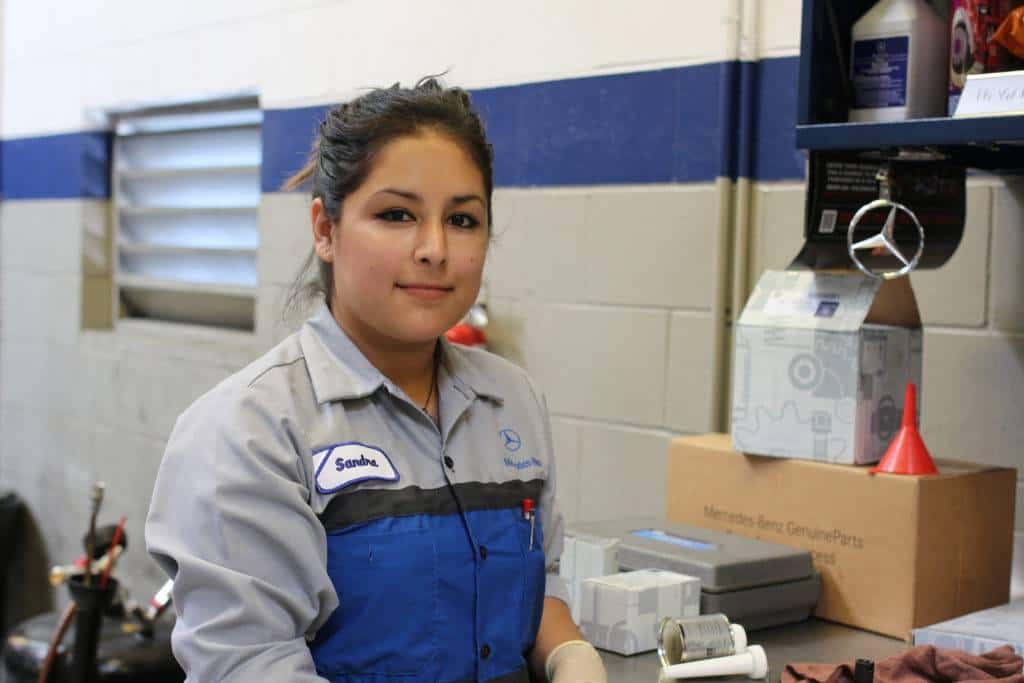 You can say Sandra has followed in her father's footsteps since the age of five when she used to help her father work on cars. She even restored her first car at the age of 18 when her father bought her a "fixer upper." Within the next few years after she completed high school, she was enrolled into the automotive program at Chabot College, and soon went on to be accepted into the BMW STEP program. After graduating with honors, her first job was at a Mercedes-Benz dealership in San Jose, prior to joining the Fletcher Jones family.
We feel lucky to have attracted and retained the most talented people in the industry. Our service center is not only filled with knowledgeable and hardworking Mercedes-Benz experts, but it is also equipped with the latest technology. Our goal at Fletcher Jones is to provide our team with the highest quality work environment where productivity, creativity, and personal and professional growth can flourish.
Want to be a part of our team? Start your application and become a part of the Fletcher Jones family, today!
This month don't miss out on our service specials like our "Price Match Guarantee!" Click here to learn more and view all of our specials.