Find Your Next To-Go Family Dinner in Fremont
Our Fletcher Jones Motorcars of Fremont team is showing their support of local Fremont businesses by keeping an up-to-date list of those open and ready to serve. Check out this list of Fremont restaurants for you and your family to order delivery, curbside pick-up or takeout from: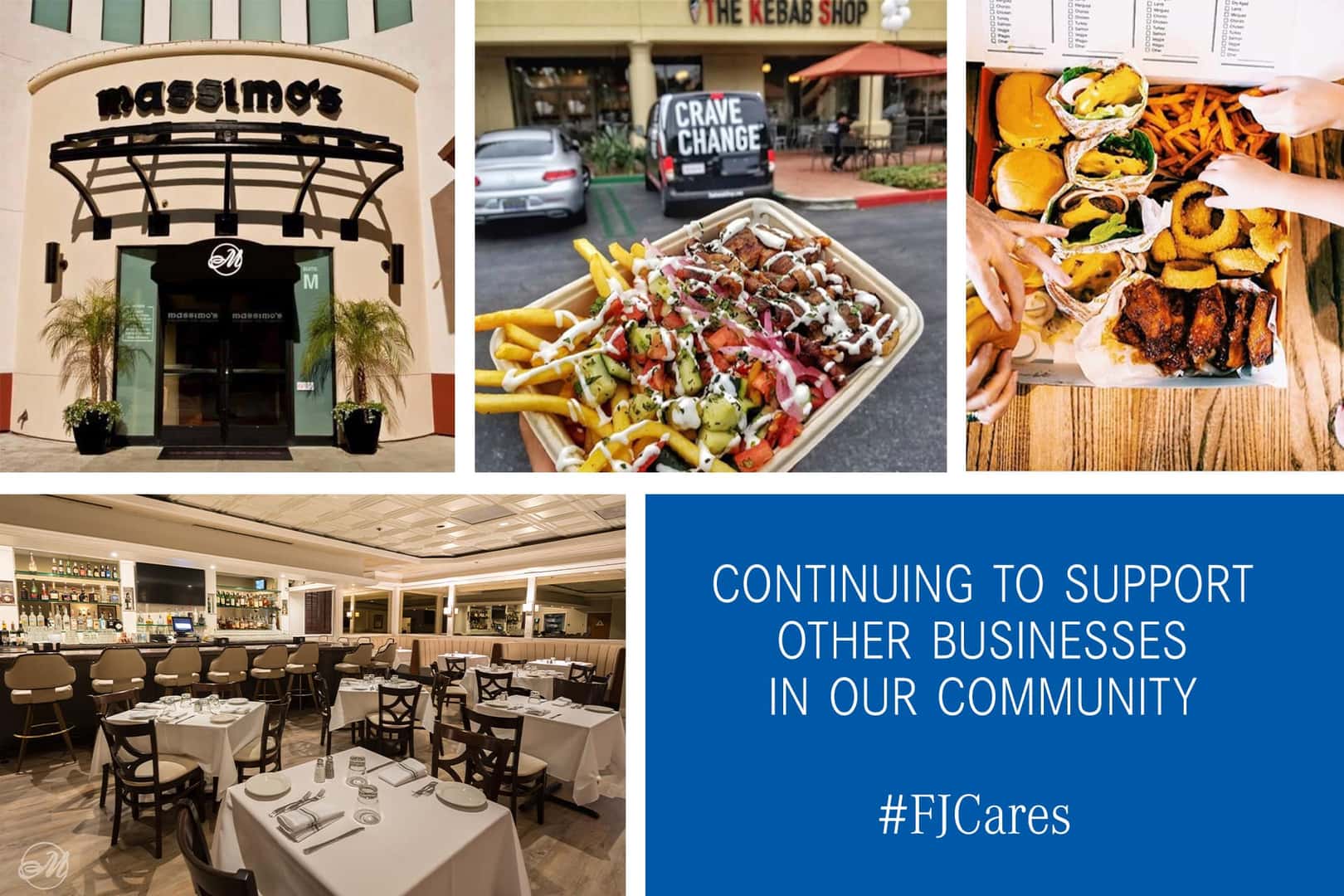 44029 Osgood Rd #140
Fremont, CA 94539
Phone: (510) 556-2556
Your go-to burger spot is offering a Family Box Special for $29.99: 8 burgers, 8 wings, and 2 sides. BurgerIM offers all the choices, like a variety of meats, lettuce wraps, keto buns, gluten free buns, to list a few—it's a box everyone can agree on. How did your family build their box? Share with us in the comments below!
Instagram: @burgerim_fremont
5200 Mowry Ave Ste M
Fremont, CA 94538
Phone: (510) 792-2000
Massimo's is offering different meal options for the different days they are open. Check out the menus here and let us know what you dined on from Massimo's!
Instagram: @massimosfremont
The Kebab Shop
43834 Pacific Commons Blvd
Fremont, CA 94538
Phone: (510) 490-2700
The Kebab Shop says, "We're in this together." With the coupon code, "TOGETHER," take 20% OFF family packs and pick-up curbside. Snap a photo of your family pack to share with us on Facebook or Instagram!
Instagram: @tks_thekebabshop
San Jose & Fremont locations!
Phone: (408) 380-4784
Hey Fremont, ready for some BBQ? Try one of Smoking Pig BBQ's "smoking fast lunch specials" and comment below the special you chose! Smoking Pig BBQ is open for pick up and delivery from 11:00 AM-8:00 PM. Place your order by calling, visiting the website, or using one their 3rd party partners for delivery.
Instagram: @smokingpigbbq
1987 Santa Rita Rd, Ste H
Pleasanton, California 94588
Phone: (925) 846-9900
Order your next breakfast through their online takeout page! With so many options, you'll find the perfect breakfast item to fuel you through the day. Share in the comments what you chose for breakfast.
Instagram: @thepresscafe
43337 Christy St
Fremont, CA 94538
Phone: (510) 651-9000
Craving sushi? If so, enjoy your next meal from Little Mad Fish (By the way, they have more than sushi to choose from)! Pick up and delivery only from 11:00 AM to 7:45 PM. Order online or by phone.
Instagram: @fremontlittlemadfish
5255 Mowry Ave, Ste. S
Fremont, CA 94538
With L & L Hawaiian Barbecue, you can have a vacation at your table at home by enjoying the flavors of Hawaii! Order to-go and get it delivered! Share in the comments which flavors of Hawaii you sampled.
Instagram: @llhawaiianbbq
Stay Updated
Check back often to see what Fremont restaurants we have added! Is there a restaurant you would like to see added to our list? Comment below!