Employee Spotlight: Getting To Know Gustavo Dias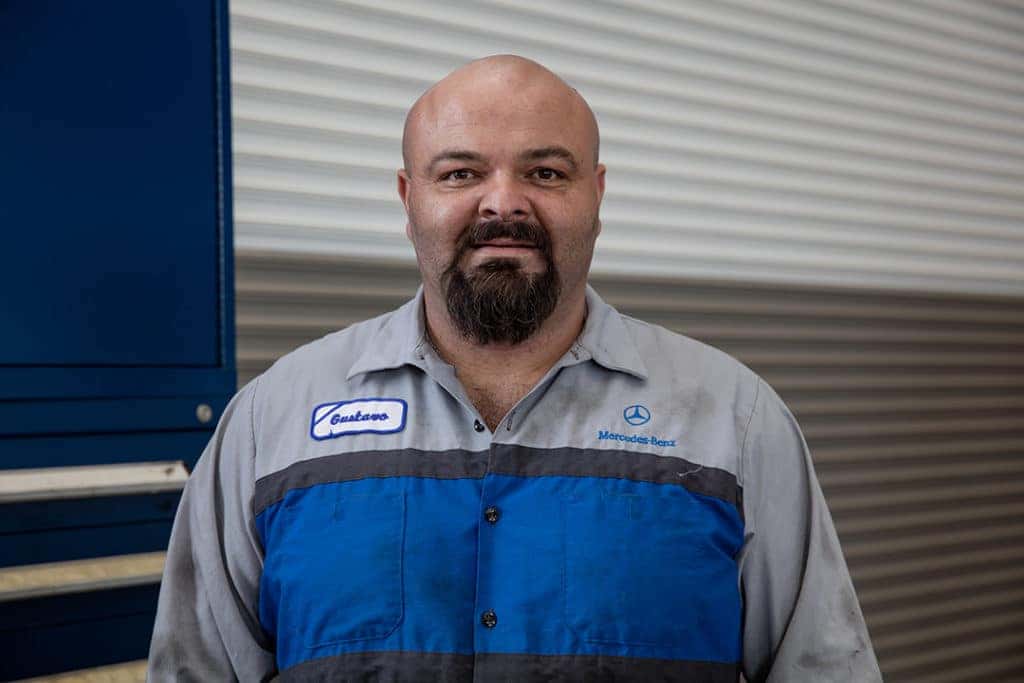 What is a work environment without the opportunity for growth? At Fletcher Jones Motorcars of Fremont, we set a path for our team members to flourish to their fullest potential.
For that reason and many more, we want to celebrate Gustavo Dias in his recent promotion to Lead Sprinter Technician.
Gustavo joined the Fletcher Jones family six months ago, but being involved in the automotive industry has been something that's interested him since childhood. Getting to fix the cars he's loved growing up is a bonus. In fact, even in his spare time you can catch him working on his family's cars when he isn't creating memories with his wife and kids.
Throughout his short time in our Service Department, Gustavo has had the ability to learn a lot from our expert Shop Foremen and has acquired a deep knowledge on Mercedes-Benz Sprinters. As the new Lead Technician, Gustavo is eager to share his skills with the rest of his team members.
Are you ready to jump-start your career? Click here to get started! Need to come in for a service visit? Click below.