9 Summer Essentials to Keep in the Car Wherever You Go
June 21 marks the official start of summer, and with temperatures rising pretty quickly in the Bay Area, here are a few summer essentials to help you survive the summer heat on your daily travels!
1) Water
With temperatures rising, it's important to drink lots of water to stay hydrated. Carry a water bottle with you wherever you go or keep plenty of extra water in the car in case you forget while taking a morning hike to Coyote Hills Regional Trail, or in the off chance you break down on your daily commute to San Francisco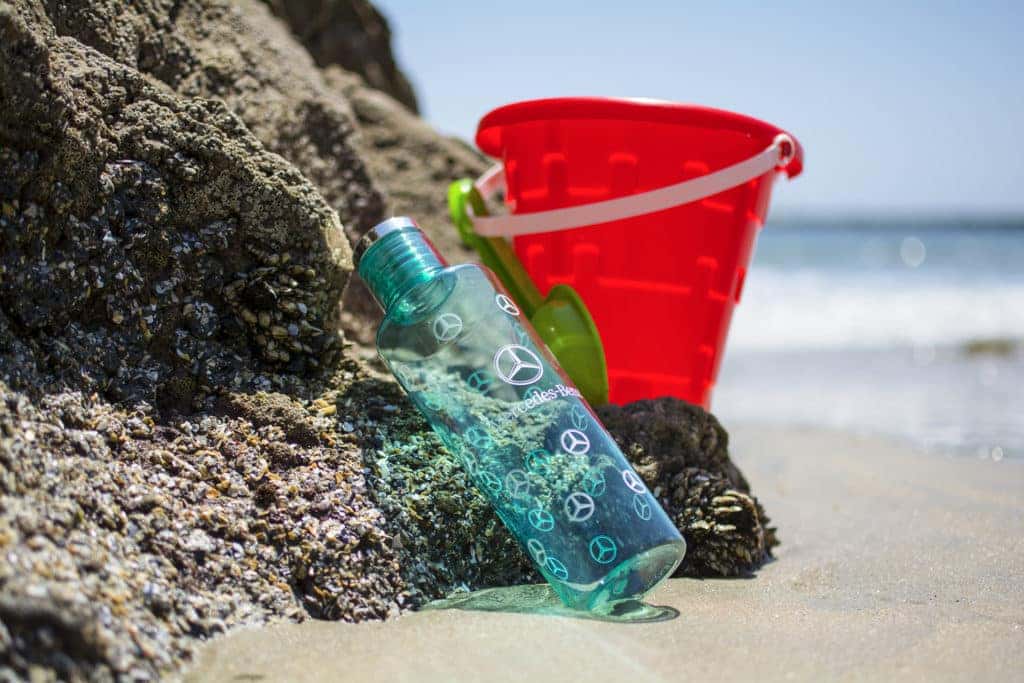 2) First-aid kit
It's always a good idea to keep a first-aid kit in the car. Luckily, Mercedes-Benz drivers should already have included in their vehicles. If you don't, visit our parts boutique at Fletcher Jones Motorcars of Fremont and pick one up.
3) Sunblock
Whether you're taking the kids to the pool at Aqua Adventures in Fremont or going fishing at Almaden Lake Park in San Jose, you should never forget to lather up with sunscreen. Carry a travel sized bottle in a Ziploc bag to keep in the center console compartment.
4) Window Shades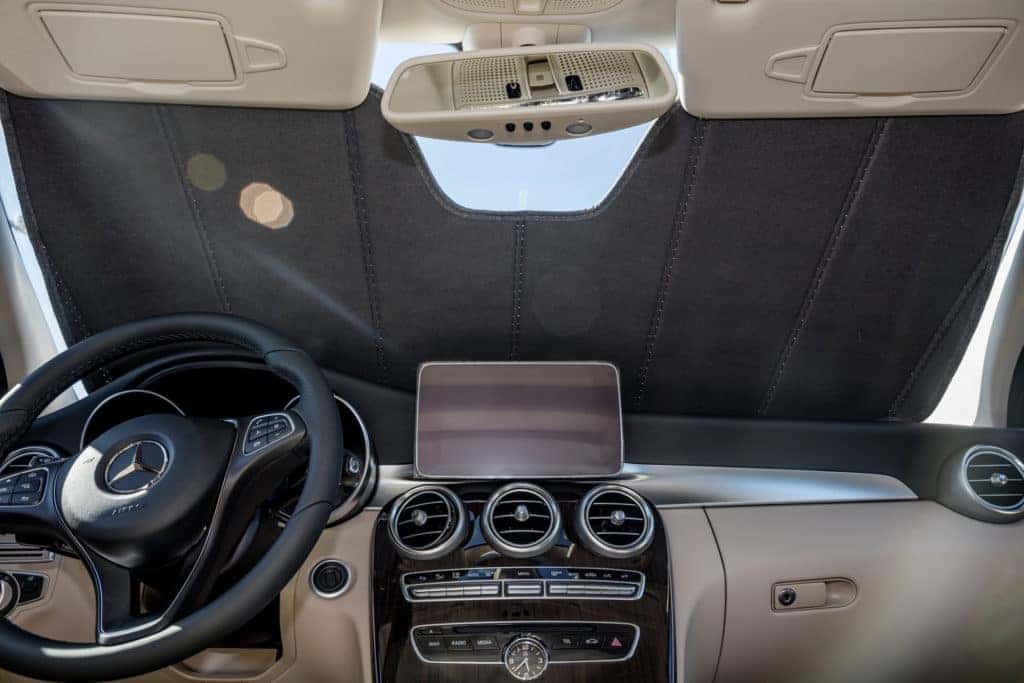 You may not always have access to shaded or covered parking when you're running errands in San Jose. Protect the interior of your Mercedes-Benz from fading and keep your car cooler by investing in window shades for your dashboard and rear windows.
5) Portable Cellphone Charger
We rely on our cellphones for everything, from directions to our favorite restaurant in Fremont, to taking a million photos to post on our social media accounts. Aside from this, it's also a necessity when you need to dial 911 in the event of an emergency. Be sure to have a portable cellphone charger on hand.
6) Blanket
Even on the warmest summer days, nights in the Bay Area can get a bit chilly.
7) Sunglasses
Don't forget to pack your favorite pair! Look stylish while protecting your eyes from UV damage. Pick up a pair of Mercedes-Benz sunglasses at our parts boutique located near the service department!
8) Jumper cables
A dead battery can happen to the best of us. The last thing on your summer bucket list is to be that guy sitting on the side of the freeway holding up traffic. Carry a set of cables in your car and familiarize yourself with how they work in the event you should need to use them.
9) Spare Tire
Make sure your spare tire is properly inflated otherwise what's the point, right?
Is Your Mercedes-Benz Summer Ready?
Before you start on your summer adventures, make sure your Mercedes-Benz is prepared for the task. Stop by for a complimentary summer inspection! Shop our service offers and schedule a service visit today!