2019 Mercedes-Benz Sprinter Will Feature Next Generation Technology
The 2019 Mercedes-Benz Sprinter just got a whole lot better for both passengers and drivers. More amenities, improved telematics and a better-than-ever driving experience! Here's what you can expect with the 2019 Sprinter van.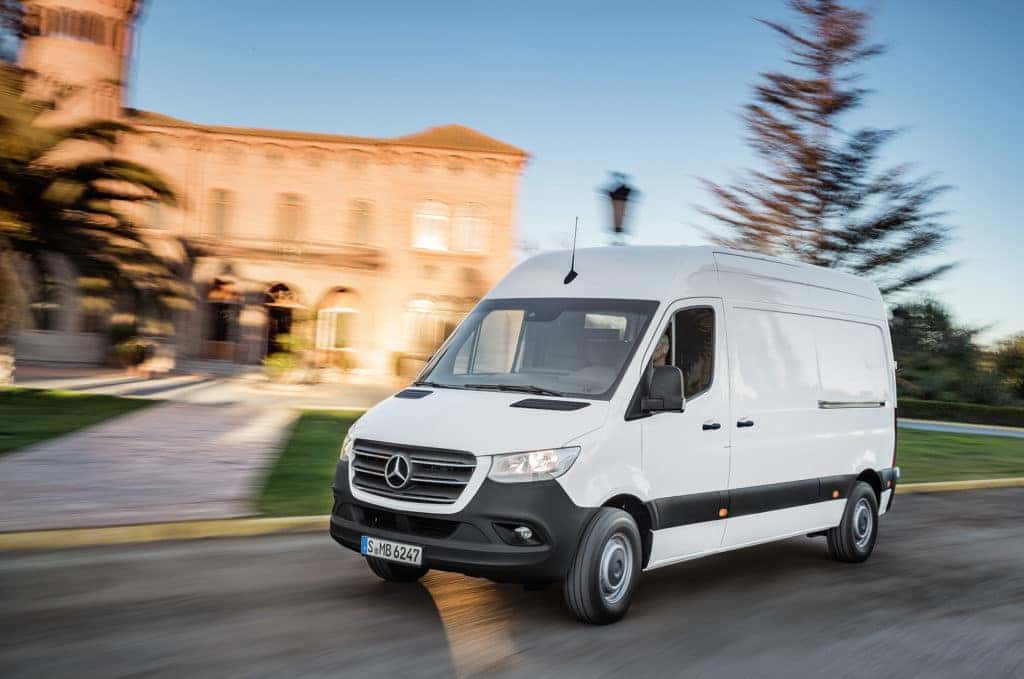 2019 Sprinter Features "Hey Mercedes"

The 2019 Sprinter will be the first Mercedes-Benz vehicle – aside from the new A-Class arriving later this year – to receive the brand's new infotainment system called, MBUX (Mercedes-Benz User Experience).  With the new infotainment system, the 2019 Sprinter will come equipped with the choice of a 7.0-inch or 10.3-inch touchscreen positioned atop the dashboard, allowing the same motions (pinch/swipe) as a smartphone.
Drivers or passengers can operate MBUX via touch, voice, or steering wheel controls. Touchscreen is a first for Sprinter and will be a first for other Mercedes-Benz vehicles once the system is incorporated across the rest of the Mercedes-Benz lineup.
Along with MBUX is a new voice-control system designed to work as a personal assistant, similar to Apple's Siri or Amazon's Alexa. The system can be activated any time it hears "Hey Mercedes."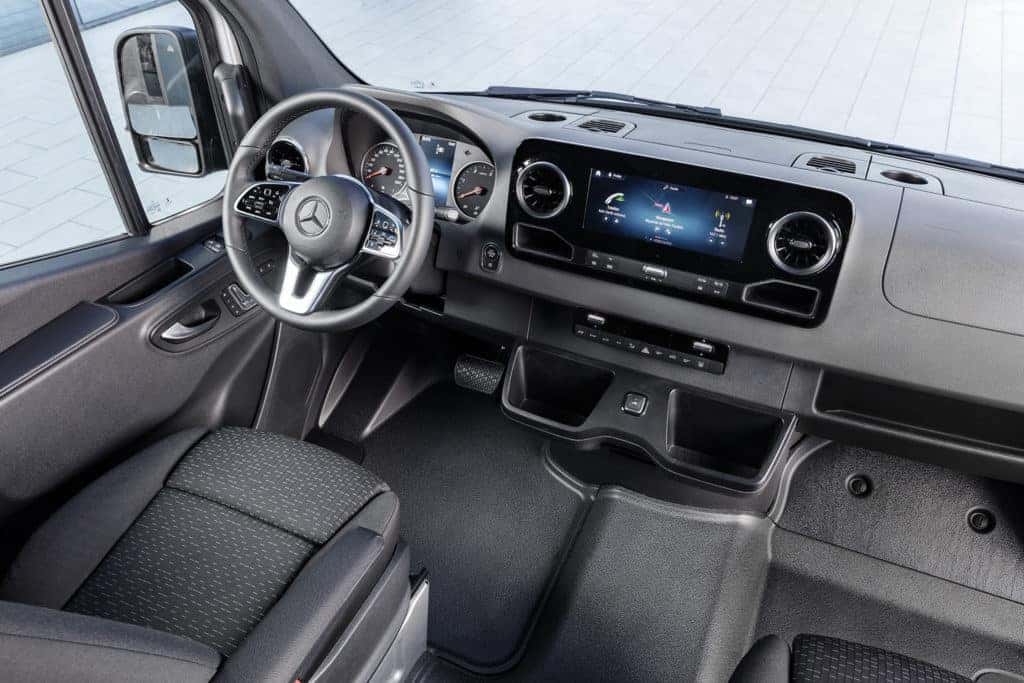 The 2019 Sprinter's version of MBUX will include a new telematics feature called Pro Connect, designed specifically for commercial users. The program pairs with a smartphone app and allows businesses to:
Send messages and destinations to fleet drivers,
See live tracking and vehicle information
Use artificial intelligence to discern better driving habits
And create restrictions or parameters for various profiles based on the vehicle or the driver
The 2019 Sprinter's infotainment system isn't the only exciting thing to look forward to. The new Sprinter will also feature:
Standard back-up camera
Optional 360-degree camera
Optional Wi-Fi hotspot
Optional Wireless Charging
Up to 10 cup holders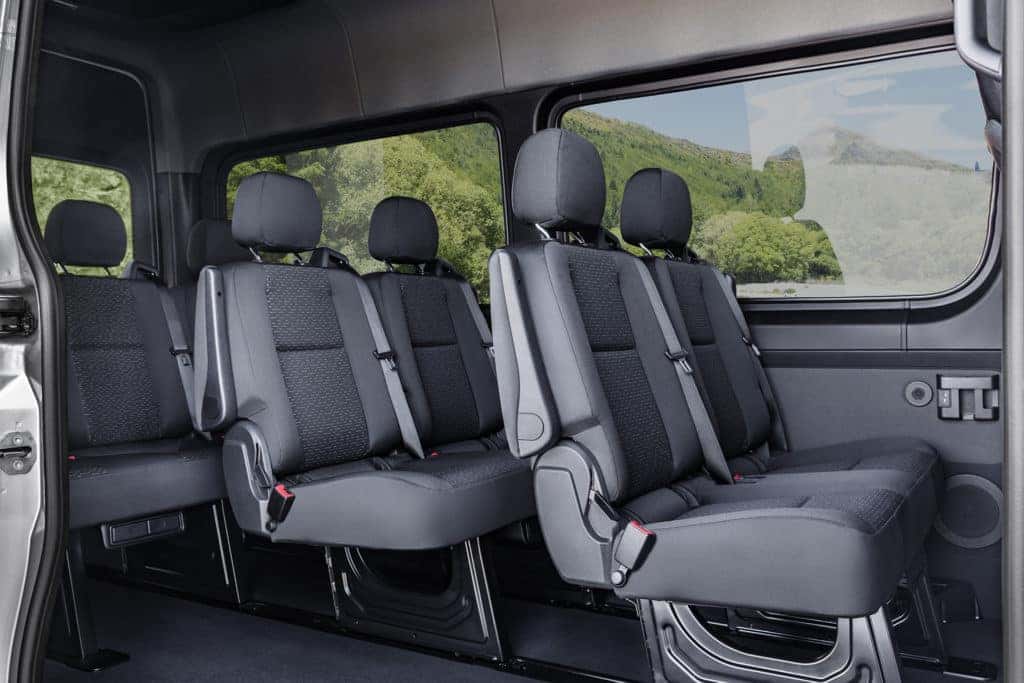 Sprinter Power

The 2019 Sprinter will feature a diesel V6 engine with a seven-speed automatic transmission, as well as a 2.1-liter turbodiesel inline-four with a seven-speed (161-hp, 265 lb-ft), and a 2.0-liter turbo gas engine (188-hp, 258 lb-ft) with a nine-speed automatic.

2019 Sprinter Arrival

The 2019 Sprinter and all U.S. market Sprinters will be assembled completely at a van factory in South Carolina! You can expect the new 2019 Mercedes-Benz Sprinter to hit the U.S. stores in the Bay Area at the end of the year.
Be on the lookout at Fletcher Jones Motorcars of Fremont or contact a Fletcher Jones Sales Representative for more details.
Can't wait until then? Browse our Sprinter inventory and don't miss out on these incredible offers when you lease a Mercedes-Benz Sprinter. Click below to learn more.